High-end customized solutions for automated ultrasonic
testing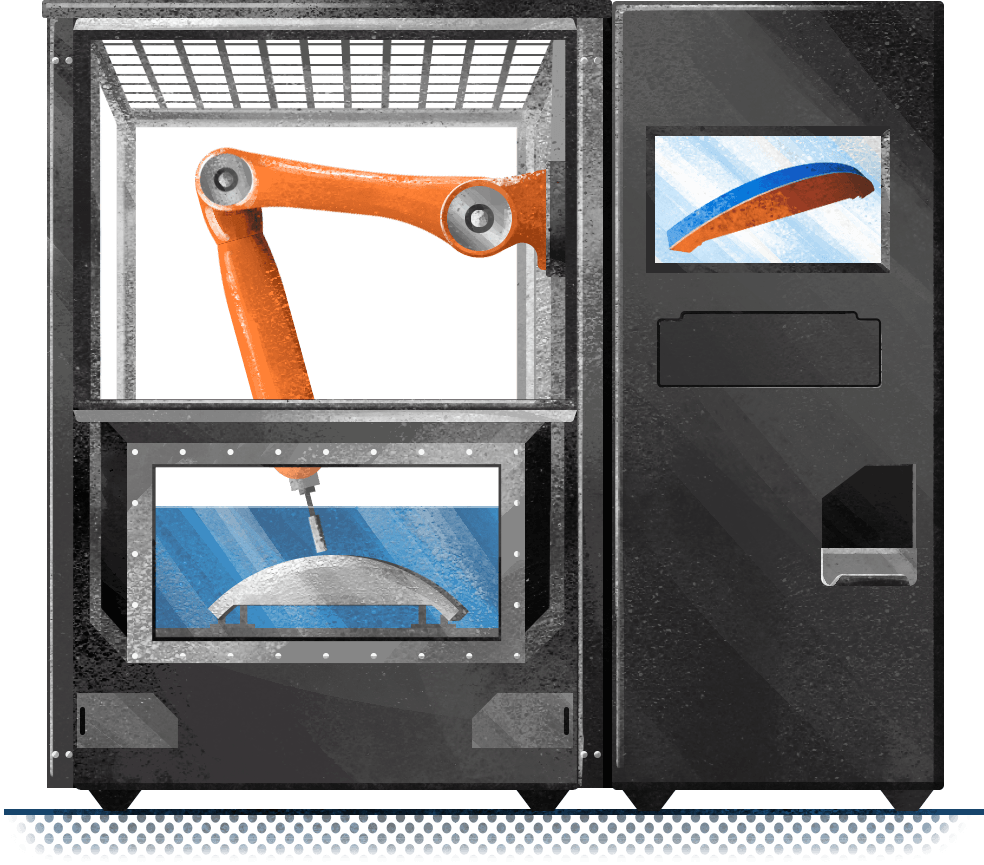 Our Products
I-Deal Technologies provides leading edge automated systems and services for industrial ultrasonic imaging
Aerospace
The current trend in the modern aerospace industry is the incorporation of new, lighter materials that considerably reduce the weight of aircraft.
Steel
Strong international competition demands that the European steel industry make increased efforts to improve the quality of its products.
Pipelines
An aging infrastructure and the increasing construction of new pipelines characterize the rapidly growing market for service providers offering in-line inspections.
Energy
Analysis test systems for highly stressed components with 2D and 3D visualization of the component volume using sampling phased array technology.
Chemicals
Analysis testing services and inspection systems with quantitative evaluation of testing results.
In the modern ultrasonic material testing during the production, the tomographic approach in UT data processing can be effectively combined with the articulated robot systems for fast, flexible and cost-effective testing of complex-shape components with arbitrary geometry. The IDeal system solution for automated inspection setup is successfully applied in ultrasonic testing of free-shape objects made of casting and CFRP materials based on their CAD data. This innovative technology provides real-time 3D imaging and fast evaluation of the inspection results.


Contact us!
I-Deal Technologies provides leading edge automated systems and services for industrial ultrasonic imaging